Unlike European weddings, Asian weddings are not only a one-day wedding ceremony, but it is an array of ceremonies, occasions, and rituals. These are quite bigger events that are spread over almost a week. These big days are filled with a combination of different colours and are full of fun and joy. Both the families and friends of the bride and groom come, and together they celebrate the special day.
In these weddings and occasions, certain pre occasion rituals are to be followed. These rituals before the marriage are:
 The engagement ceremony is called as Sagaai
  The musical evening is also known as sangeet
  Henna party which is also called as mehndi
People from both families have to participate in these occasions to celebrate the pre-wedding rituals. These weddings are far different than the Christian weddings as in the Christian wedding ceremonies; the congregation waits for the arrival of the bride, whereas in the weddings of Asians, the house of bride waited for the groom.
Now if we differentiate weddings, then all the weddings, whether it is of a Hindu, Muslim, Christian, or a Sikh, they all have different rituals.
In a Hindu wedding, both the bride and groom have to take seven rounds around their holy fire to get married.
The Sikhs bride and groom have to take four rounds of their holy book to get married.
And among the Muslims, the marriage is solemnized by their mutual consent. And their post-wedding ritual is known as Vidaai in which the bride has to leave her parental home and start living with the groom in his home. And the people at grooms home give a warm welcome to the bride into her new household.
Moreover, at these weddings, both the bride and groom are elaborately dressed. Just like the bridal gowns Brisbane, the brides wear beautiful wedding dresses that reflect their country's beauty and culture. The couple has to wear traditional attire along with beautiful jewellery and accessories.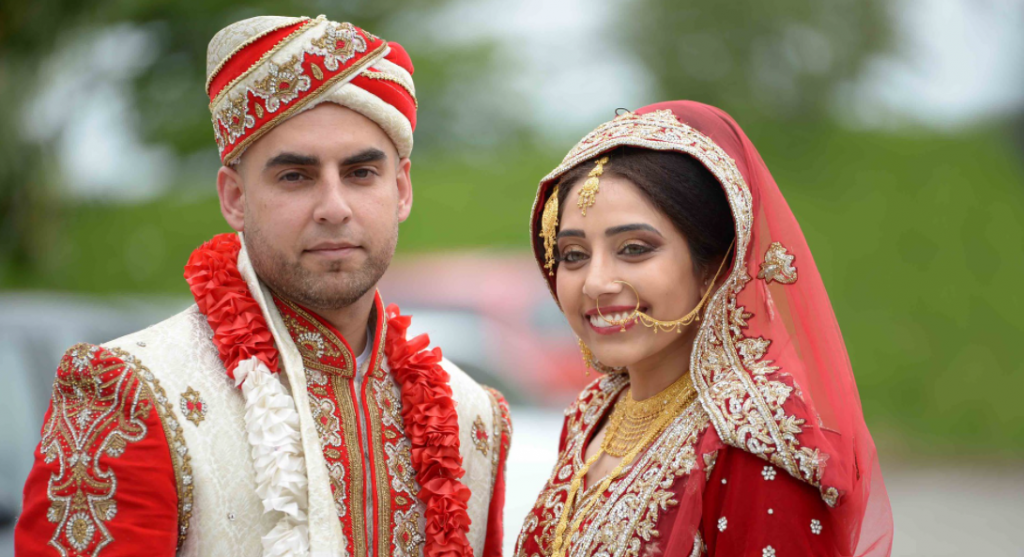 The bride usually wears bright, colourful sari or in some cases shalwar kameez or lehenga choli. Moreover, she also wears bangles, kalira, a necklace of gold that is equipped with black beads, whereas the groom mostly wears the traditional dhoti kurta and sometimes kurta pyjama. In addition to the groom's dress, he also used to wear a Sehra and wearing a Sehra is the tradition of most Asian weddings. These weddings are full of fun, joy, and music.